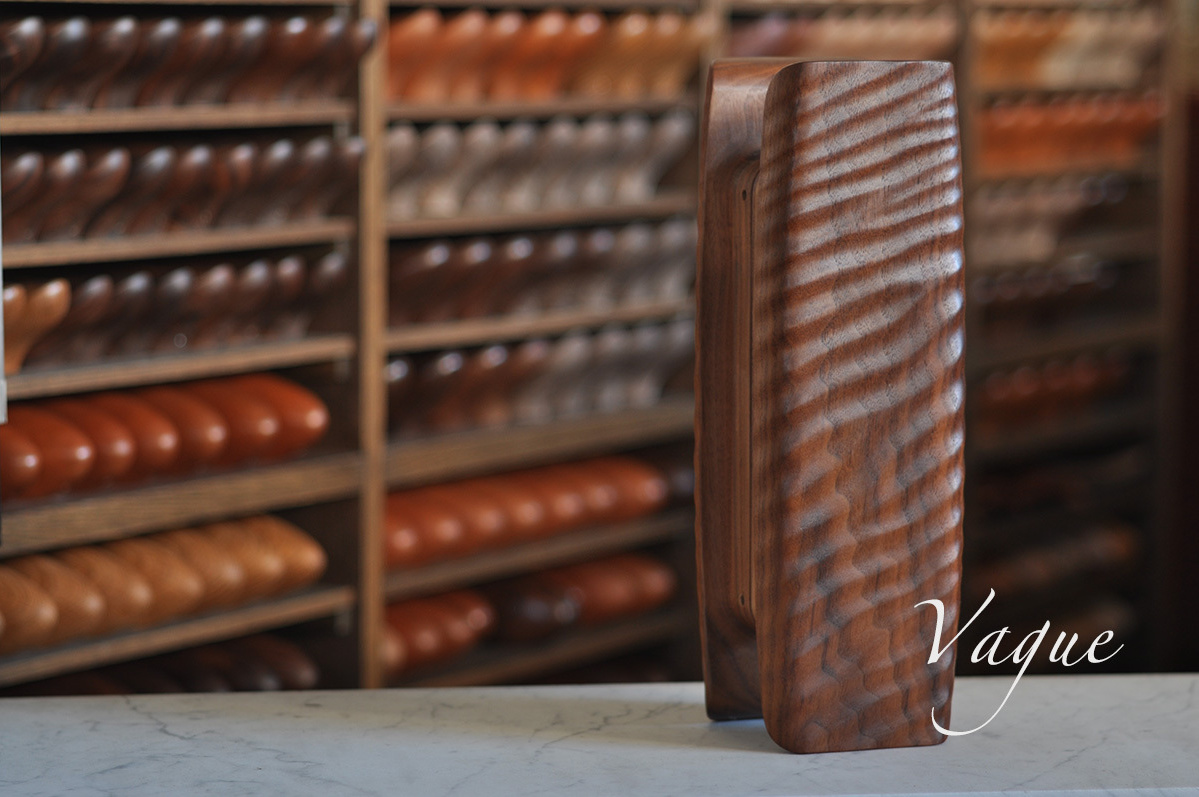 Wooden Door Handle DH-V3 "Vagues"
Web Catalog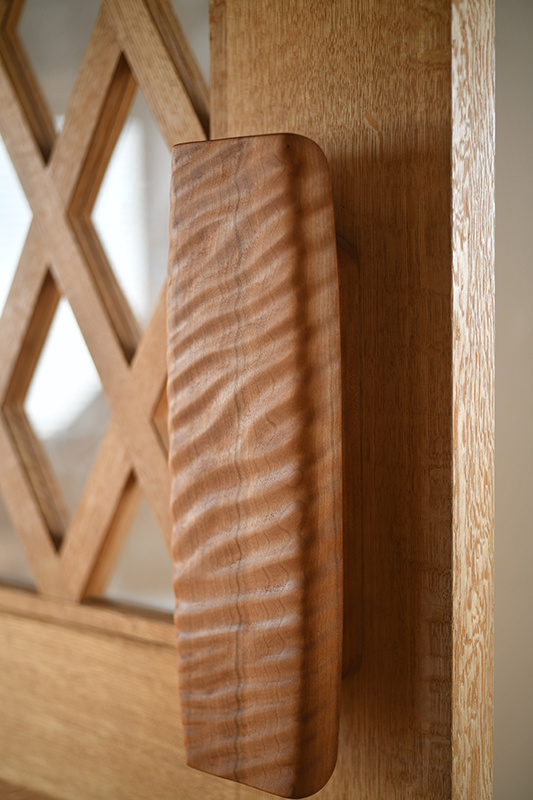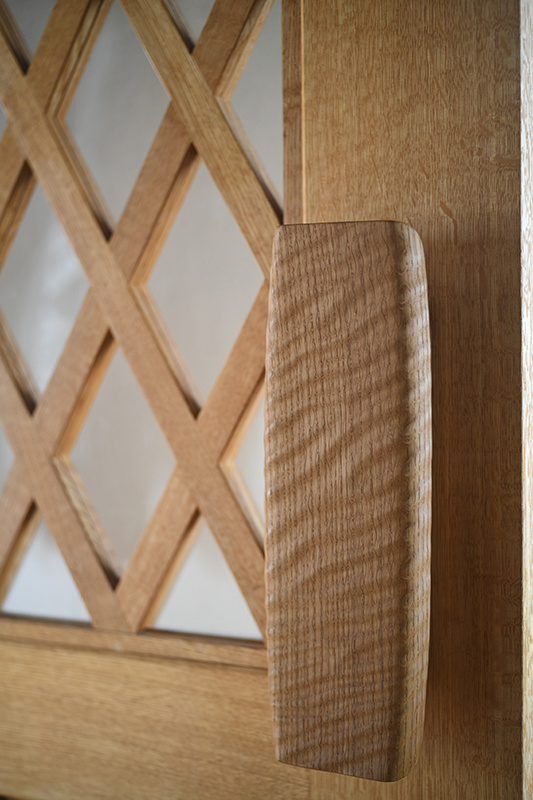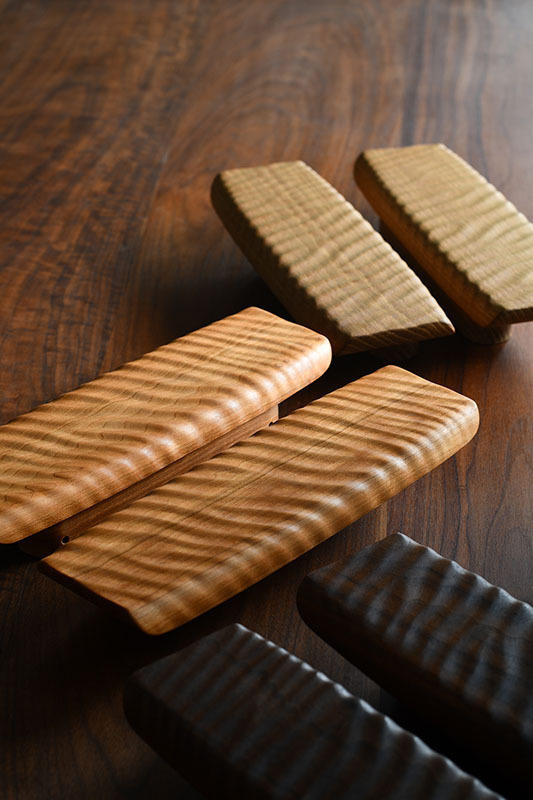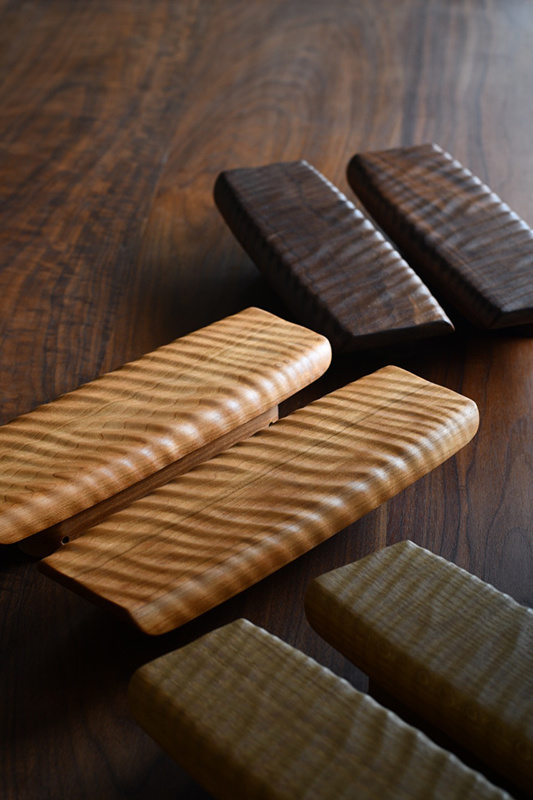 Product name


Door Handle Vagues

Model number




DH-V3

Kind of tree

Oak
Cherry
Walnut/BTO

Maker

Sugatakatachi

External dimensions


W100mm × H300mm × D50mm

Pitch


180mm

Designer


Yasufumi Takahashi

Country of manufacture


Japan
"Vagues"
While the design studio of SUGATA KATACHI is far from the sea, a one-hour drive takes us to Lake Chuzenji, the lake located at the highest altitude in Japan, which is situated inside Nikko National Park. All through the year, we frequently go for a picnic to this lake surrounded by Mongolian oak trees with beautiful bark. Standing in the winds blowing across the lake surface and watching the ripples caused by sailing boats just keep us mesmerized. Kids absorbed in stone skipping throw stones to the lake, each making a number of concentric circles on its surface.
The door handles of the Vagues series are designed after these kinds of experience that everyone must have in a natural environment. They give a sense of nature - trees, waters, winds, etc. - even in a modern urban indoor space. The ripple patterns carved on their plates have a visual effect that makes them look different in different light conditions and at different angles. There are two types of door handle: wooden handle and carved aluminum handle. The wooden handle has ripple patterns and wood-grain patterns overlapping on its plate, giving it a wavering look. The ripple patterns and the carvings made by a cutting tool on the aluminum handle plate reflect the colors of the space, providing complex reflections of light. Every one of these products is like an exquisitely carved piece of art.
They represent the beginning of a new collection of SUGATA KATACHI.